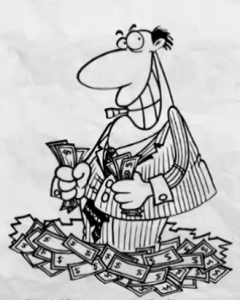 Brief Description: 5 Week Step-By-Step Mind Mastery Interactive Course Complete With Video, Audio and Written Training (4 Bonus Weeks Added As Well). Complete With Goal Setting Software and exercises to make sure the material really "sinks in".
Pro:
1. OK for beginers
2. Video, Audion and Written format
3. Goal setting software
4. Cheap to start with (2 monthly payments and that's it) + free 60-day refund period – so if you do not like it from first month you can get your money back and do not spend your time on it
Cons:
1. Simple website with generic images
2. NO real proof – only talking
3. Only marketing talks on the site with no word about the system
4. Not worthy for traders who already are profitable on market
Here is something that could be considered from marketing point of view – that should tell you everything you need to know about the system:
Sometimes its Greed….Stress…Fear….if you allow it to leak into your trading mindset…YOUR DONE! The FX Mind Mastery Course will have you trading like the pros and feeling great!
Take a look at this video

As you can see this is all – I do not even know what else to tell you about that – since there is not much information there, and as I said – if you are beginer and want to try it – go ahead – if you are a trader – just skip it and read a book.
Comment below with your experience with this system