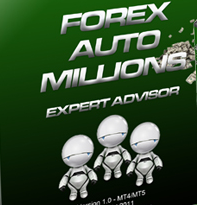 A new EA named Forex Auto Millions(Details Click Here) is on the market. Of course they promise a lot of return and a happy life - but let's take a closer look at all this - is it really so? A good red flag on top of the page is also in red - 100% Winners, this is the biggest red flag it could be since as far as I know there is no such system on Forex Market with 100% winners, unless it could blow you account instead of getting you out of your way by hitting a stop loss.
Click Here for Full Details about Forex Auto Millions EA
Below you have a screenshot of the account tracked by myfxbook - I would say is very impressive. Click on the image to make it bigger.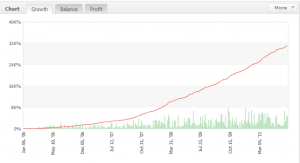 One thing I do not understand - if it is so cool why do they waste time selling it? - just think about this before starting investing in it. If you are going to consider it then take is slowly - do not invest all of your money into it, only a little - you will have time to get your gains.
Hidden Offers
Free Forex Robot, The Forex Geek, Instant Access - Click Here and wait to page to load then close it and click on Stay on Page
Pro
Any broker
non-martingale
myfxbook verified
good for any account size
60-day money back guarantee
easy 5 minute setup
Cons
very risky